Product Description
Model No.:TSGS-0008a
Product:Christmas Gingerbread Man S/S And Silicone Tea Infuser(with tray)
Product size:16.5x4.8x4.8cm
Product weight:37g
Material:18/8 stainless steel with BPA free silicone
NOTE: The price only for the product, which is exclusive the shipping fees. 
       
Features
1.HIGH QUALITY: Made of FDA-approved, Our Stainless Steel is rust-free, top-notch, while our Silicone is completely BPA-free, Easy to clean, you can feel healthy and confident using our infuser.
2.UNQIRE DESIGN: The silicone handle protects you from heating up and burning your fingers because of the hot water, Additionally it flexes lightly making manipulating in your cup very easy, floats in the cup.
3.PREMIUM STAINLESS STEEL: Made from 100% stainless steel, the steel ball's holes reduces unwanted leaves floating in your cup, allow the water to move through the tea leaves but keeps most of them in the steel ball and out of your cup.
4.EASY TO USE: Suitable for all kinds of loose tea including medium to large tea leafs, includes a little drip tray to set the infuser, so you can enjoy your tea time anywhere.
Product Show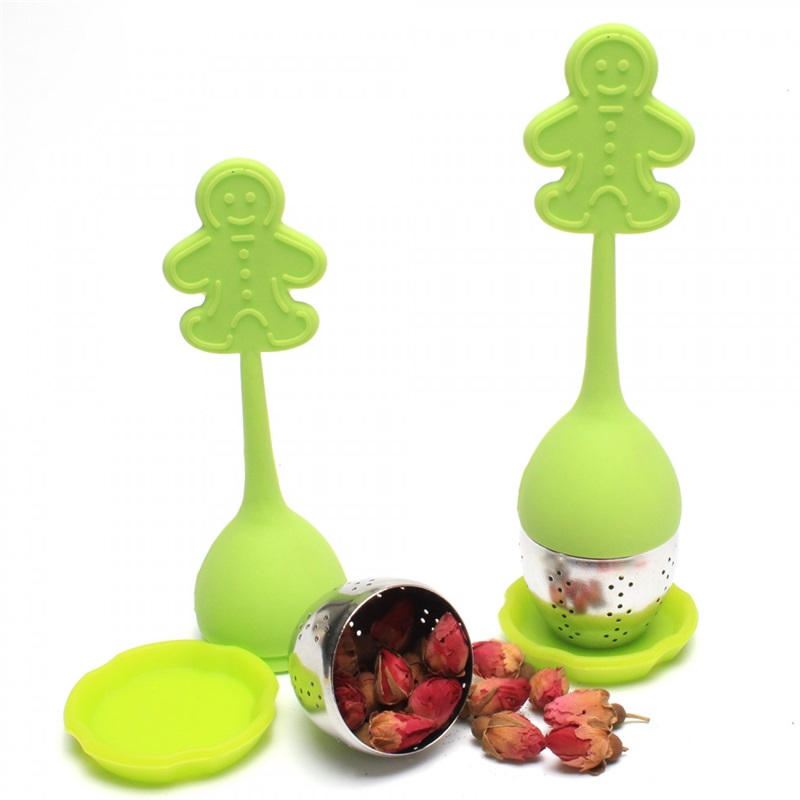 Packing and Shipping  
A PC pack into a simple OPP bag.
Delivery time:30days after the order is confirmed with payment settle.

NOTE:The price only for product,exclude the shipping fee.